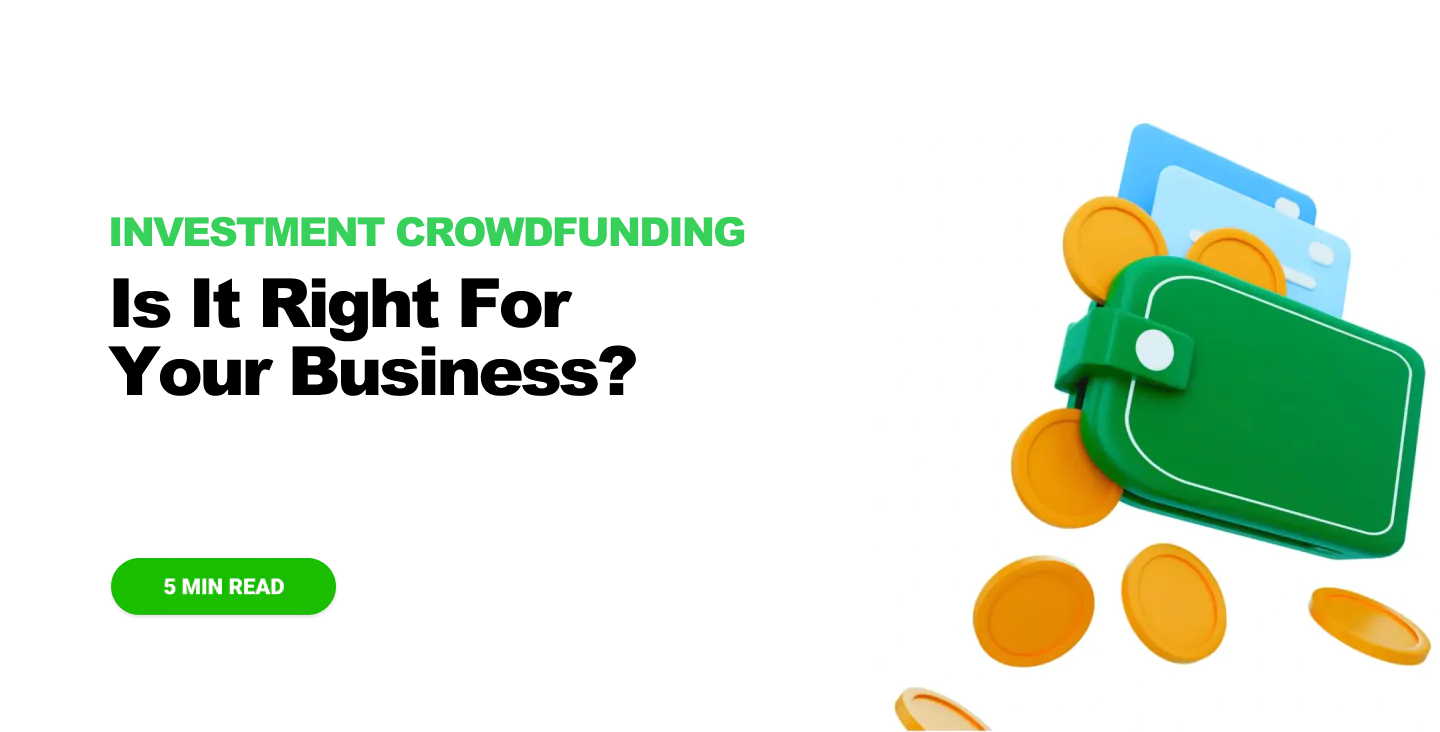 Business owners often need to raise capital, but don't know where to get started. Regulation crowdfunding or Reg CF is a new regulation. It make raising funds online easier for most types of businesses. This includes growing tech startups, entertainment companies, multifamily real estate projects, and so much more! Your business can now raise up to $5 million from retail investors in all 50 states using these exemptions.
Sound interesting? Keep reading!
KEY TAKEAWAYS:
Investment crowdfunding is a new way to raise money for your business.
Backers get a real security, like stock, instead of a reward.
Equity crowdfunding platforms are making it easier for issuers to raise capital from their crowd
What Is Investment Crowdfunding?
Investment crowdfunding is a relatively new, sometimes more efficient, way for businesses to raise money online. The JOBs act, is what enables companies to offer retail investors a security in their company (usually debt or equity) in exchange for an investment, so they can grow their business. It's similar to Kickstarter, but backers get a real security, like stock, instead of a reward, like a T-shirt.
How does Investment crowdfunding work?
When you launch a crowdfunding campaign you set a minimum goal, and a max goal. If your minimum goal is reached or succeeded before your campaign ends, your campaign is successful. Your funds are disbursed to your business bank account, less any portal fees which are generally 7-9% of funds raised on most platforms. You can learn more about the total cost of capital to crowdfund here.
If your campaign fails to reach its minimum goal, investors get a full refund. It may sound simple, but crowdfunding takes a great deal of time and effort, and on average, only half of all campaigns manage to achieve their minimum goal.
Why pick investment crowd funding?
Tired of traditional investment gatekeepers telling you you're too early? Now you can go directly to your fans, vendors, customers, and network who understand what your building and know, like and trust you. It's generally a lot easier to raise $1K from 100 people to raise $100K then to get one person to write $100K check – that's crowdfunding in a nutshell! Transactions are processed intermediaries called funding portals, to ensure the investments are managed compliantly. Now your friends, family & fans can help make the dream a reality AND share in the upside should your company become successful.
Crowdfunding helps bridge the gap between the SBA/ bank loans and formal Angel/ Venture Capital investment and is quickly becoming the option of first resort for many founders. Previously, issuing shares required a banker, lawyer, and accountant – now technology does the heavy lifting to reduce the cost by approximately 80% compared to the traditional process.
Beyond the raise being an efficient way to raise capital, there are other added benefits, like creating brand champions that help spread the word about your business and being able to have control over the security you choose to offer investors. It's a whole new world for founders and business owners where you can turn your social capital into working capital. It doesn't mean it's easy, but it is powerful. We're here to support you and answer any questions you have!
Want to find out more about investment crowdfunding?
Please feel free to contact us at [email protected]